Crumbling Foundation Replacement
It is estimated that up to 41 Connecticut towns in Hartford, Tolland, and Windham counties now have homes suffering from crumbling foundations. The cause of this devastating issue is a mineral called pyrrhotite which causes the slow deterioration of concrete foundations when exposed to oxygen and water. Once a foundation begins to crack and crumble the damages are irreversible and the foundation needs to be replaced.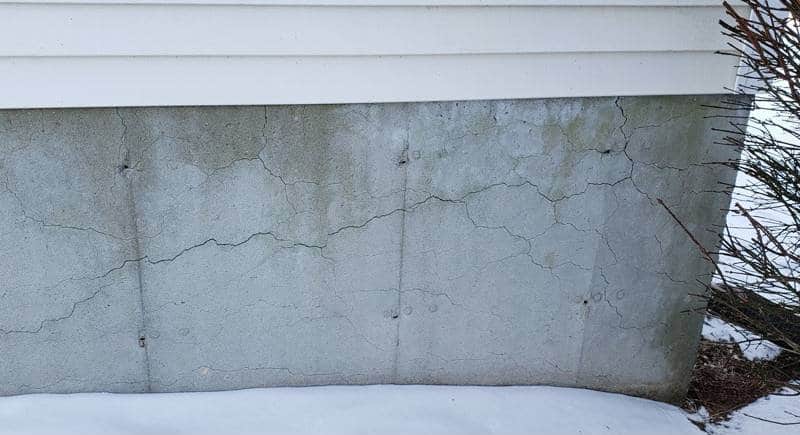 How to know if your home has a crumbling foundation
The first step to determine if your homes foundation is crumbling is to have a visual inspection done at your residence by a recognized Engineering firm. Once a visual inspection has been performed and it is suspected that your foundation is crumbling, a CORE test will be administered to confirm if the presence of pyrrhotite is present in your foundation. Once it is confirmed that your foundation is crumbling due to pyrrhotite, we can provide a free estimate to replace your foundation. We will also supply you with the information and proposal documents required by the CFSIC for the Crumbling Foundation Assistance Fund.
Replacing your crumbling foundation
Unfortunately the only remediation for a crumbling foundation due to pyrrhotite is to replace the entire foundation of your home. The Andrew Ansaldi Co. is recognized as a
qualified vendor
through the CRCOG and provides complete foundation replacement services from start to finish. We'll take care of the entire process from securing the necessary permits, to lifting your home and excavating the crumbling foundation, through to pouring the new foundation and reconnecting utilities.
The Crumbling Foundation Assistance Fund, has been incorporated as the Connecticut Foundation Solutions Indemnity Company and you can apply directly on the
CSFIC
website.
Foundation Replacement Projects