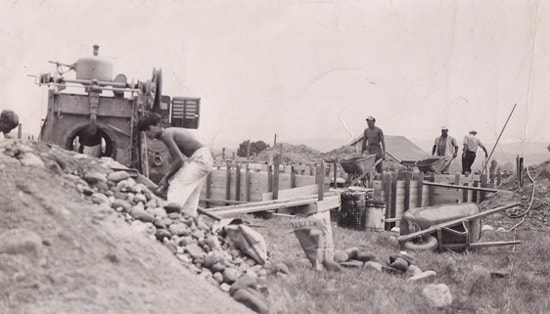 The Beginning

Born in 1903, Andrew Ansaldi Sr. left the town of Fubini, Italy in 1906 on a four week voyage to New York City with his mother and two sisters where his father Battista Ansaldi awaited their arrival. Upon arriving in the United States the family came to Hebron, CT where Battista was a farmer who ran a dairy and grew fruit. After attending local area schools and working various jobs, Ansaldi Sr. started his own mason contractor business along with two partners in 1925. Soon after starting this company, he built his first house on Maple Street in Manchester and later bought out his partners to take sole control of the company.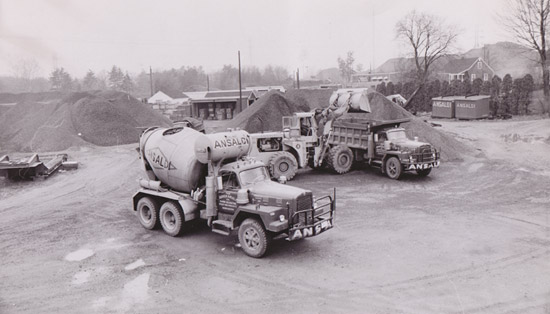 Throughout The Years
The Andrew Ansaldi Company quickly expanded from building houses to creating whole neighborhoods on it's land holdings from Portland to Coventry, Connecticut. Andrew Ansaldi Jr. joined his father at the family business in 1959 after graduating from Dartmouth College. The company evolved into building custom homes that Ansaldi Jr. infused his passion for early American history and style into. They continued to build hundreds of custom homes along with apartment complexes, commercial buildings, and communities in Manchester and surrounding areas.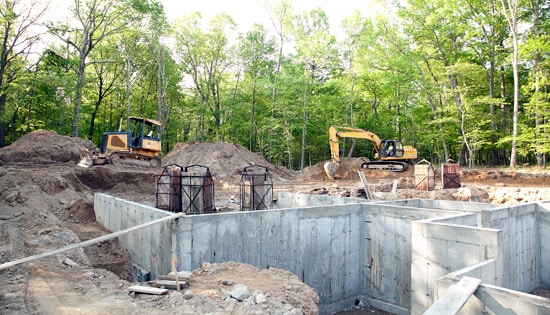 Looking Forward
Today the company employs over 20 people and is run by Aaron and Alex Ansaldi, two of Andrew Jr's sons who continue the family heritage of hard work and quality workmanship. Close to a century after its founding, Ansaldi continues to be a leader in building quality custom homes and general contracting projects, and is still doing so with the same pride and integrity that Andrew Ansaldi Sr. earned his reputation with. Ansaldi is committed to continue growing as one of Greater Hartford's leading General Contractors and custom home builders.
Ansaldi Through the Years